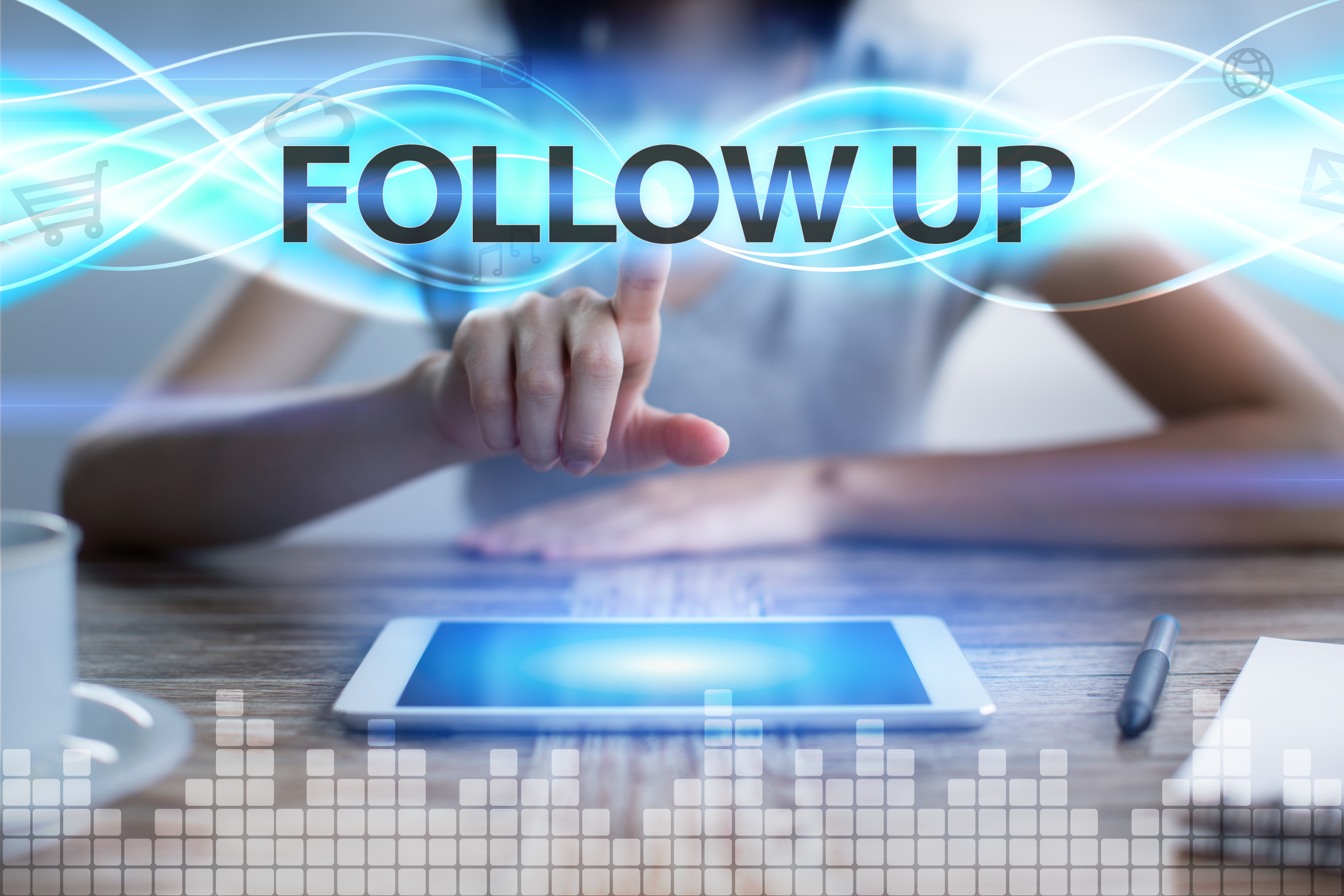 Picture this: you just finished up an excellent meeting with a potential client that you and your team members are really excited about. You eagerly await the client's phone call or email telling you that they wish to move forward in doing business with your company. Instead, you get an email saying that they have decided to go in a different direction, which likely means they were picked up by one of your competitors. Your team might be perplexed by this, especially considering the positive meeting that you just had. You begin reflecting: what could we have possibly done differently to win them over?
Well, there's one thing that your company forgot to do that could have changed the outcome of this scenario: send a follow up email. Believe it or not, follow up emails can have a significant impact on a client's opinion of a company. In fact, according to a study by Harvard Business Review, 56% of customers cite poor follow up as one of their major complaints about a company. This means that a failure to follow up could be a deal breaker.
Furthermore, according to a study done by SuperOffice, less than 3% of companies (based on a survey of 1,000) send a follow up email. While this means that your company isn't alone in this failure in customer service, it also presents an opportunity for your company to stand out. Below we provide a guide to sending follow up emails to clients that can help you win them over.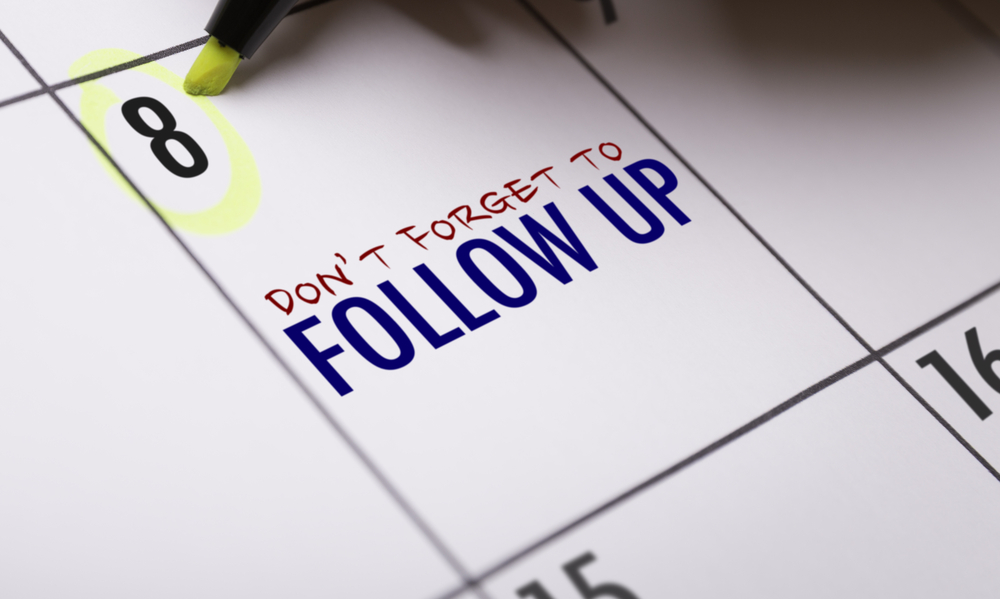 1. What's the Objective?
First things first, you need to figure out what you are trying to accomplish with this follow up email. Establishing the objective first will help you stay on track and develop a more powerful CTA. According to Hubspot, there are four main objectives for follow up emails:
To Request or Provide Information:

this follow up email is designed to either request more information from a client, get an update on an important business decision, or to supply the client with more information or clarification about some aspect of your business.
To Schedule a Meeting:

you can use this type of follow up email when you wish to meet with a client to discuss an important business opportunity further.
To Catch Up

:

use this follow up email as a way to talk to clients who you haven't spoken to in a while, or want to develop a stronger bond with. This is also a perfect method for sharing exciting news about your company, or to congratulate them on a recent accomplishment.
To Tell Them "Thank You":

this form of follow up email should be your most popular. To strengthen connections with clients or to increase the likelihood of adding new ones, you should always send a thank you email. Thank them for meeting with you, thank them for a referral, thank them when they fill out a contact form on your website, and etc.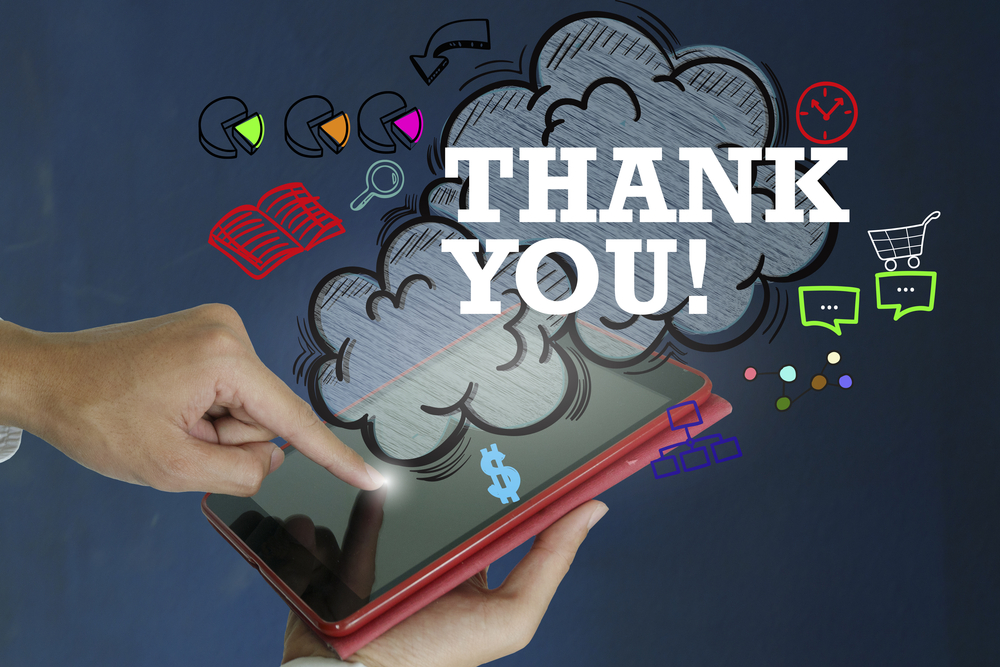 2. Provide Some Context in the Opener
Everyone is busy these days – whether it be with their personal or professional life. Therefore, you have to understand that some potential customers or contacts may not remember you without any context in your message. In a follow up email, it is a smart tactic to incorporate context in the opener of your message. Doing so will increase the chance that they will remember you and respond to your email. To illustrate, here is an example of a follow up email that opens with context:
"Hey Josh,
I'm following up on the email I sent last week concerning the launch of your new Facebook page."
By using this as the opening sentence, the client can immediately recall who you are and what you are following up about.
Other openers can include:
"Hey Josh, we met last month at…"
"Hey Josh, I saw you speak at…"
"Hey Josh, last time we spoke we discussed…"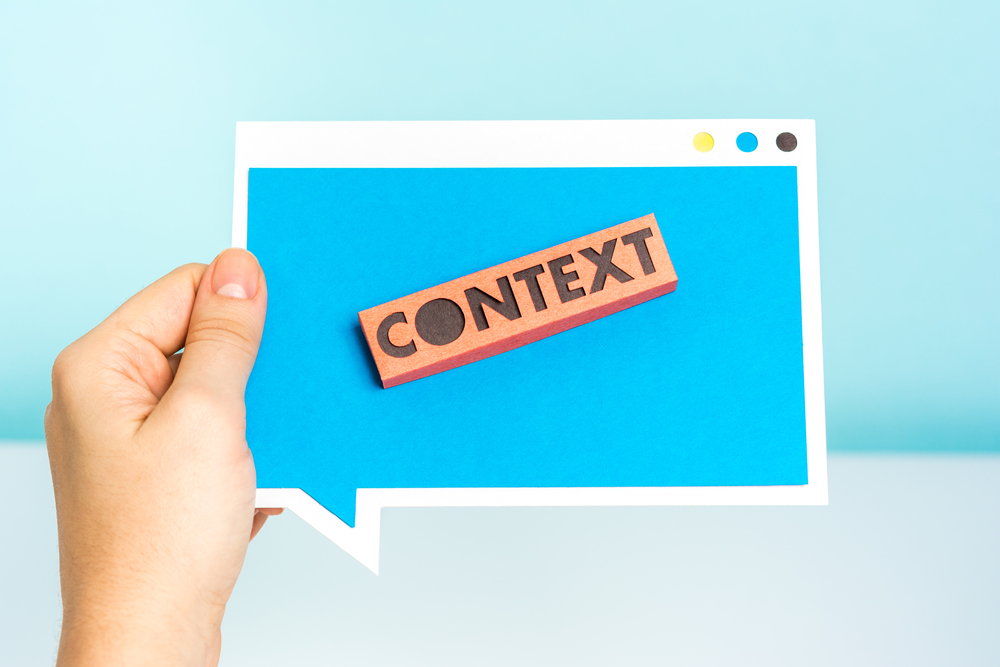 3. Make the Purpose of the Email Clear
When crafting your follow up emails, it is also important to be as straight to the point as possible. Like we mentioned above, you should assume that everyone is busy, so they don't have time to keep going back and forth before they find out what you are reaching out to them for.
For example, don't say this:
"Hey Christina,
How would you like to grab lunch sometime to discuss your business?"
This doesn't tell the potential client any specifics about what you would like to discuss or why it is necessary to meet at all. It is less likely that they would be open to doing this or even respond to this email.
Rather, be straight forward with the client. Say something like this:
"Hey Christina,
How would you like to grab lunch this week to discuss the plan for your new YouTube channel reviewing the top movies of each year?"
The above example tells the client everything she needs to know right off the bat and also shows that you understand their current business initiatives.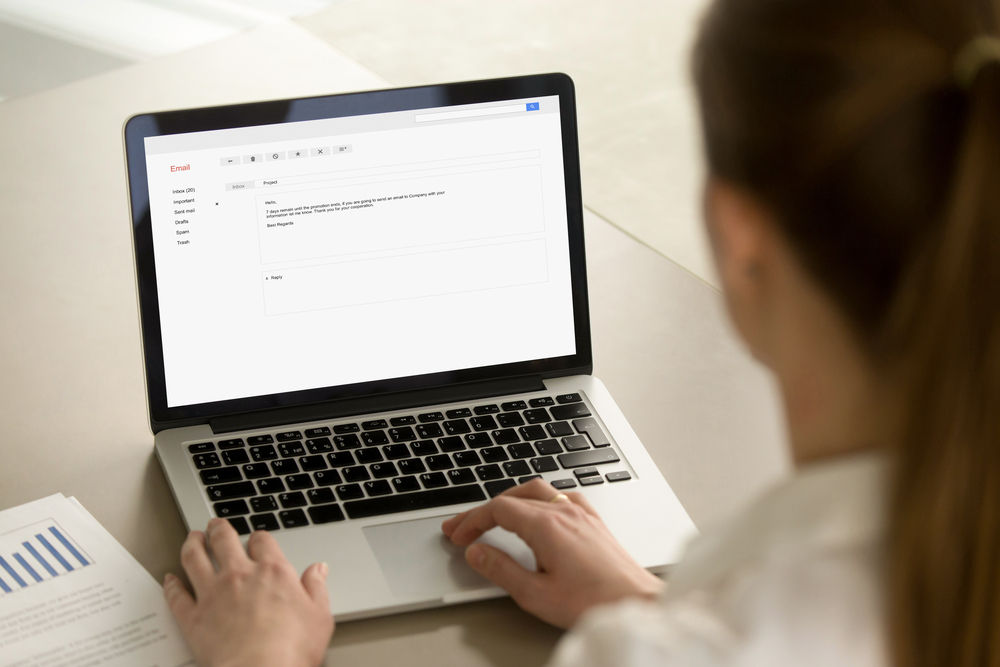 4. Make the Subject Line
Dedicate some of your time to writing an attention-grabbing subject line. Your clients or prospective clients will have a loaded inbox and may not see every email. In order to stand out, you need to include a subject line that will persuade them to open the email. Here are a few ways to make your subject lines pop:
Evoke a sense of urgency: Use words like "Tomorrow," "This Week," "Important," etc.
Use actual numbers and dates: "5 Ways We Can Grow Your Business," "Potential Meeting on January 25th"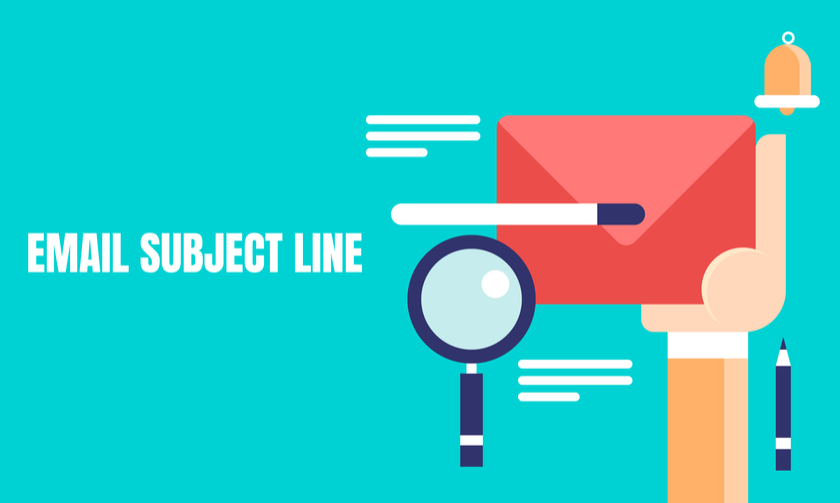 5. When to Send Follow Up Emails
Now that you know how to craft the perfect follow up email, one question remains: When should you send it? This actually varies based on the reason for the follow up. Here are some recommended time frames based on the type of follow up:
A thank you follow up email after an interview, meeting, or conference with a client: 24 hours
A follow up regarding a business offer you made to a client: 1-2 weeks
A follow up to catch up with clients and build a stronger relationship: At least every 3 months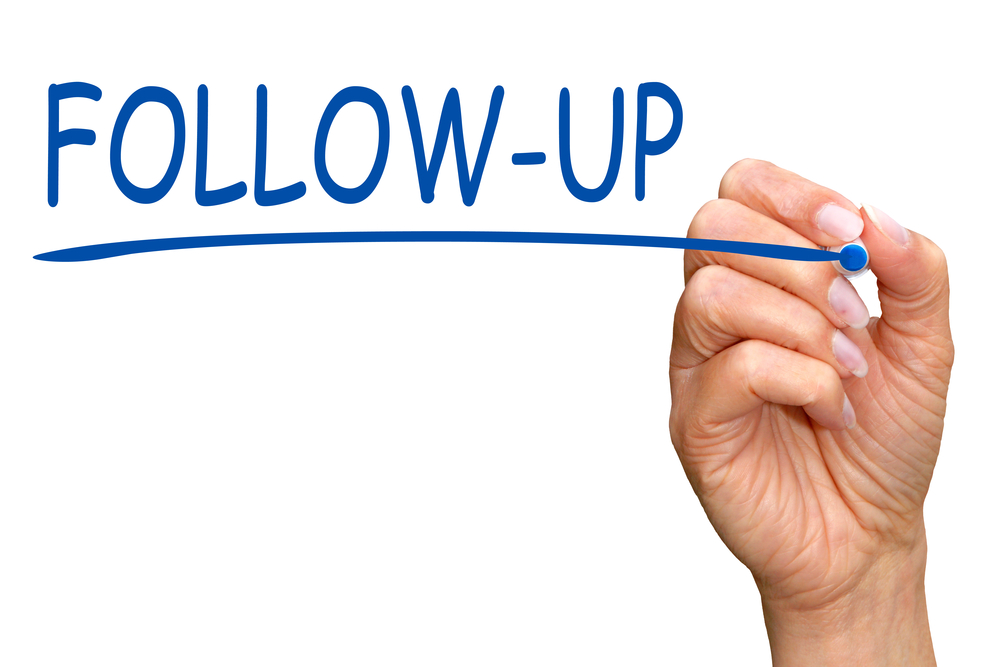 Looking for More Tips on Writing Emails?
If you want to learn the best email marketing strategies, look no further than the Rebels! We are email marketing experts who can help you craft the perfect emails to start generating more leads and build tighter bonds with your current client base. If you would like to learn more about what we're capable of, visit our services page or contact us today!