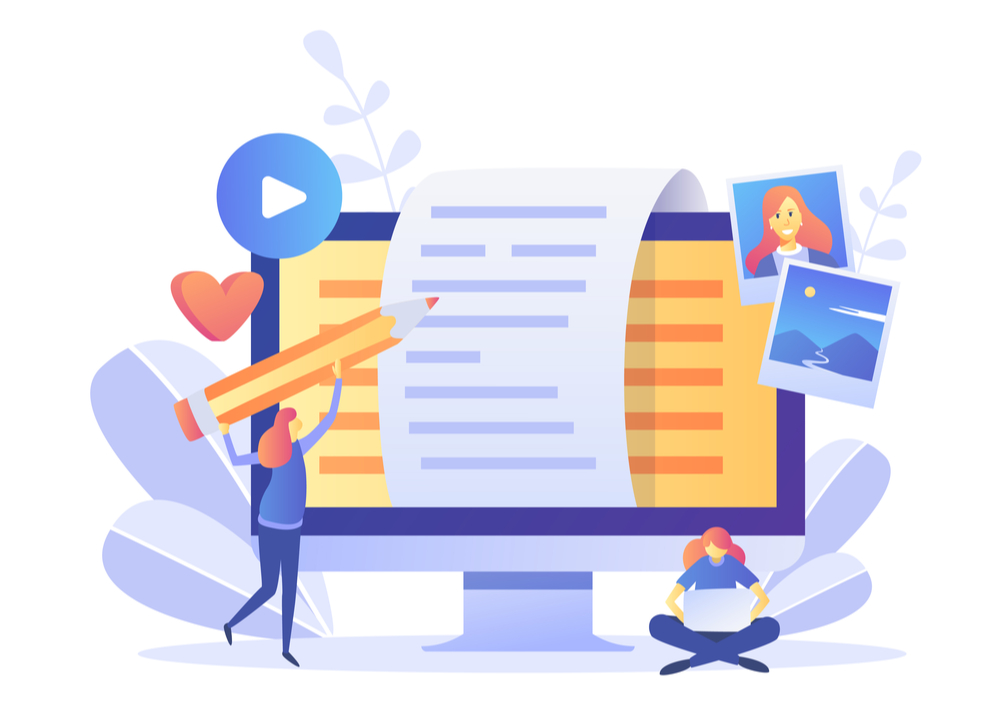 If you have a company blog, measuring success can help you improve your blogging efforts. Track these 12 blogging KPIs and use your findings to increase traffic, leads and conversions.
1. Top Viewed Posts
Your top viewed posts are like insights into the soul of your audience. It is probably the most important measure as it helps you find the topics that resonate with your audience so you can attract new visitors.
2. Traffic Source Breakdown
This measurement reflects back on other digital marketing efforts. You can see how well your SEO is working, how popular posts are on your social media, how clickable your PPC campaigns are and more using these numbers. You'll see where you should be putting more effort and stop wasting time and money on the things that aren't sending you traffic.
3. Average Views per Post
Measuring the performance of individual blog posts shows how they affect traffic as well as offering insight into correlations between volume/frequency and results. It's not uncommon for people to get too focused on volume and frequency of posts instead of trying to create the best quality content. If you see you're posting more but getting less traffic, it's time to get back to quality.
4. Average Inbound Links
If you're creating quality content, you'll attract inbound links from other sites. This is like gold to search engines that see you as an expert.
5. Social Shares
If people are sharing your blogs on social media, they're finding value in your content. It also shows you what social pages are the most important to your audience. You can focus more effort on these pages to reach more of the right people and boost conversions.
6. New Blog Leads/Customers
Tracking which blogs get you the most leads and customers will show you what is resonating most with visitors. You can zero in on the variables that are working so you can optimize your blog for lead generation.
7. Lead Source Breakdown
Tie together your most popular blogs for leads with the sources that are sending them your way. When you pair these two numbers together you can get deeper insights that allow you to fine-tune your efforts, providing your sources with better content.
8. Average Comments
Tracking this will show you what is getting your customers excited, interested, angry, intrigued or just plain happy. Comments are always good because it allows you to see what people think of your posts. You can also engage with them, answer questions and even pose some questions to get a better idea of what people are thinking.
9. Active RSS Subscribers
Subscribers show you how important your blog is to your audience. How many people found enough value in your information to want to hear more? How many are checking your feed? Subscribers show you how sticky your blog is and how your community is growing. You can keep track of whether or not you are gaining more subscribers, losing subscribers or remaining the same.
10. Email Subscribers
If you can capture email subscribers, you are even better off. These people are prospects since they were interested enough to allow you to target their well-guarded inboxes.
11. Conversion Rate
Conversions can be calculated based on an action taken such as a visitor who becomes a lead or a lead who becomes a customer. You can determine where you need improvements to increase conversions based on your goals.
12. Overall Blog Visits
This is last since it's obvious. You can track the number of visits your blog is attracting each month and look to see where you get the most traffic. From there, you can adjust your strategy to maintain a more consistent readership.
These 12 blogging KPIs will help you keep on top of what makes your company blog tick so you can continue to make improvements.
Measure Blogging KPIs and Get More Leads
The Rebel Unicorn can provide you with the most effective marketing, to help increase leads and enjoy more conversions.
We can help you grow your business, improve the user experience and jump-start lead generation with more qualified leads.
Contact us today.