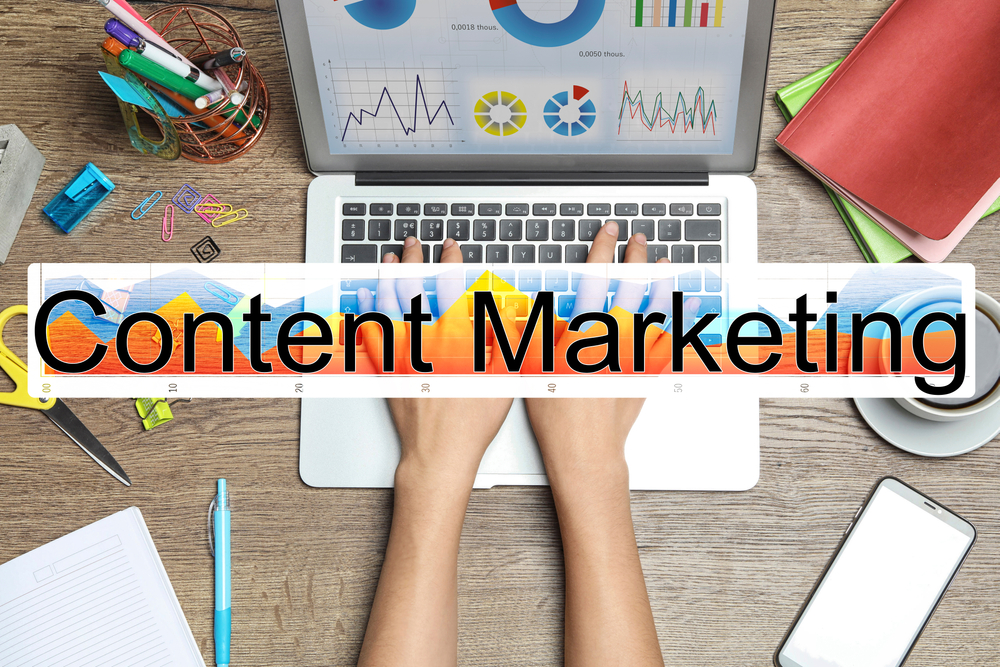 For most people who work in digital communications and content marketing, every day seems to bring more challenges and more things to manage. Instead of allowing your job to overwhelm you, employing strategies to manage your job more effectively and efficiently should be a priority. A good way to manage your content strategy is by using a content checklist. When you have a checklist to follow, it can help you to ensure that you create valuable content that secures the desired outcomes.
Valuable content marketing checklist overview
The content marketing checklist was created for marketing teams and digital content creators. The following five benchmarks are used to define valuable content:
Easy to find
Easy to read
Easy to understand
Actionable
Shareable
The checklist is pictured below for your reference.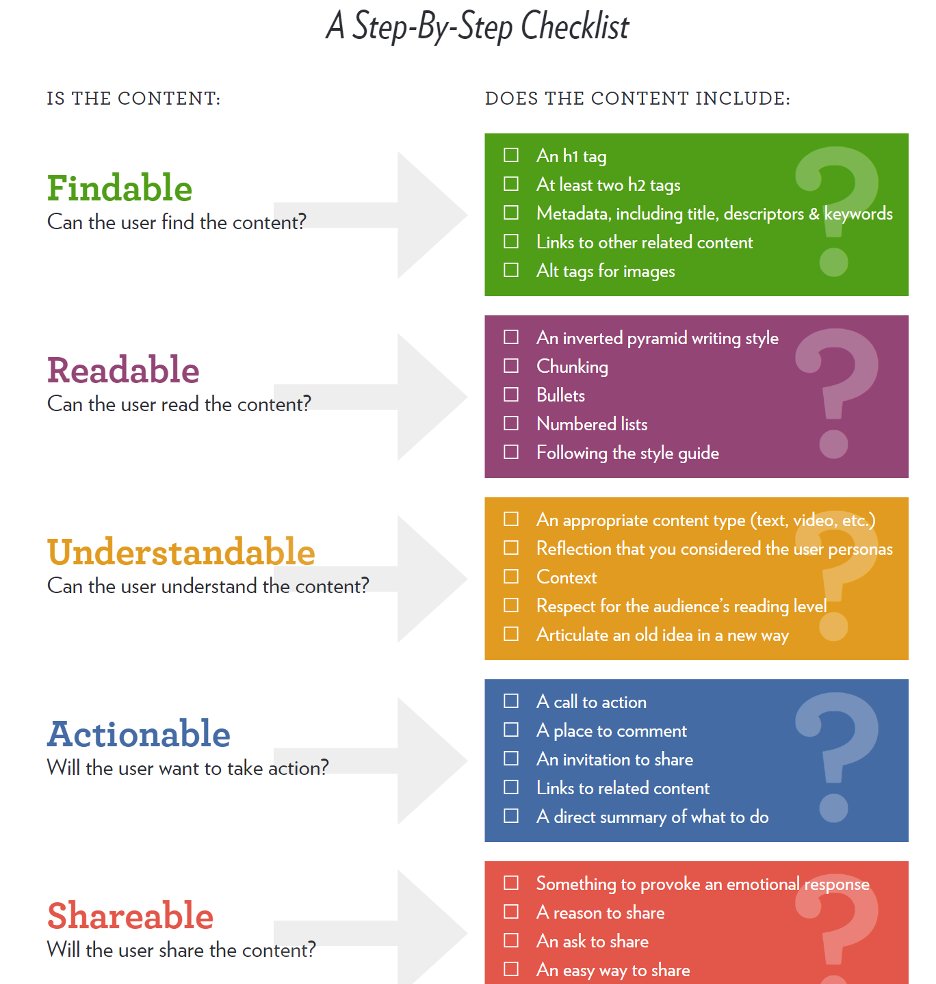 Here are some quick tips for how to incorporate the checklist in your content marketing strategy.
Get the key people involved
Before you get started using the valuable content checklist, you need to get all the key people on your team involved. In some cases, the issues that will need to be addressed will only be able to be solved by executives. When the key people are included in the process, you may have greater access to resources. Involving the key people in the process might also help to initiate policy changes about your brand's voice or social media content marketing. When you educate key executives about the challenges that your team faces with content marketing and propose solutions, you might make a difference. This could result in a substantial increase in traffic to your site and help you to solve other challenges much more easily.
Provide a copy of the checklist to your team
Most content creators have internal checklists to help them to keep people interested in what they write. However, this only includes control over a part of the process. To create a better user experience so that readers will stay on the pages, usability, information architecture, and visual design must also be addressed. To ensure that the checklist is properly implemented, you need to make sure that all the members of your team have a copy of the content marketing checklist and work through it together. This can help your team to make changes when they are needed. Other members of your digital strategy team might have their own checklists. To maximize their effectiveness, combine the checklists that your team members use with yours for a better overall checklist.
You can download the content marketing checklist and print it out to use at your company. Hopefully, you will find it to be helpful as you work with your team to create the type of content that will keep visitors to your site wanting more and coming back to your brand over and over again. By using a checklist for creating valuable content, you should find that your job will become much more manageable. Problems that might have seemed untenable in the past might be more easily addressed.
The Rebel Unicorn is a full-service digital marketing agency that specializes in world class web design, content marketing and lead generation. Our team of staff writers produce high quality content optimized for SEO for Fortune 1000 companies, small businesses and startups. For more information, contact Allen Solomon, our CEO at 917.420.0333 and he can give you the low down on anything and everything digital!