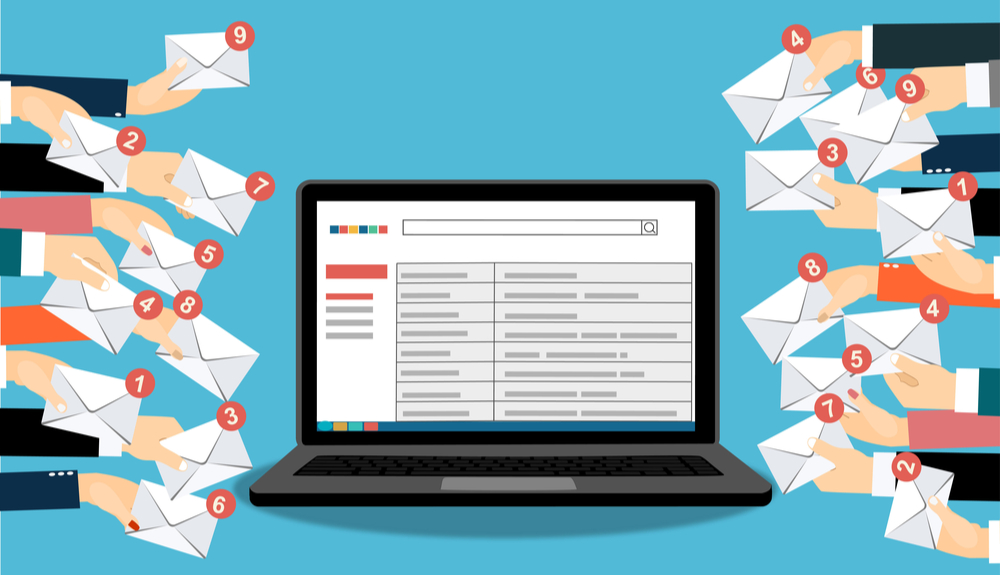 Email deliverability ensures your emails reach the intended person's inbox. Although it might seem like blasting out emails is the simplest step of your email campaign, there is a lot more to deliverability than you might think. Here is everything you need to know about email deliverability and best practices to help you enjoy email campaign success.
Major Deliverability Challenges
There are two common deliverability challenges you should always keep in mind:
Bad email lists
You probably spend hours putting together a well-drafted email, but how much thought is given to your email list? A poorly maintained email list can prove disastrous for your email campaigns. Achieving success is impossible if the emails never land in the intended inbox. For good deliverability, you have to maintain a carefully managed subscriber list void of old and incorrect addresses.
Spam filtering
Each day, 14.5 billion spam messages are sent globally. Because of this volume, ESPs such as Gmail have become pretty aggressive with their spam filtering efforts. The job of ESPs is to provide an email service while protecting their customers from spam, junk mail, and viruses. That's why Gmail uses effective algorithms to block almost 10 million spam and malicious emails every minute.
People also have the option to mark emails as spam, which can really affect your results. The more people mark your email as spam, the more often your campaigns will be blocked by spam filters.
So, how do you avoid landing in the spam folder? Read on.
Avoiding the Mark of Spam
One of the best ways to avoid landing in the spam folder is to ensure you collect email addresses with integrity. Never use non-permission, rented, or paid for lists. You never know where they came from and, worse, have no guarantee they are your target audience.
Instead, use an opt-in method that requires people to sign-up and opt-in for specific types of email communication. This way, you know they want to hear from you.
Permission-based best practices should include an unsubscribe link as well as a stay subscribed button so that people can easily update their subscriber permissions.
How to Nail Deliverability
The average email address receives 121 emails each day. That's a lot of competition. If you want to nail deliverability, follow these best practices:
Use Targeted Content

: One of the best angles to using permission-based email is that it allows you to target your content more effectively. You will become a considerate marketer who only sends the information your readers want to read. This will improve your deliverability.
Proper Frequency

: Finding the right frequency is like walking a tightrope. You need a perfect balance to keep people engaged while not annoying them. To help get it right, you can set up a preference center. This allows people to choose options based on how they want to be contacted. By getting creative with the information you collect, you can provide the most personalized experience possible. Permission reminder buttons and unsubscribe links can both be used to collect preferences.
Nurture and Maintain

: Balance is always required between your new and existing subscribers. Custom content can be used to address each stage of the sales funnel. However, you have to be considerate of subscribers who have lost interest or moved on. Provide opportunities for less active people to re-engage or opt out. This will avoid having a list that is heavy with inactive people. Inactive people are more likely to mark you as spam, which will negatively impact your sender reputation.
If you haven't given deliverability much thought in the past, sticking to these tips should help you see improved email success.
How to Take Deliverability to the Next Level
If you feel your email campaigns could use a little help, The Rebel Unicorn has your deliverability gurus. We can provide comprehensive email services to up your game.
We can help you build a killer email list that will assist in personalized, targeted marketing. We can also show you how to find the perfect email platform to assist in maintaining your sender reputation.
Contact us today!