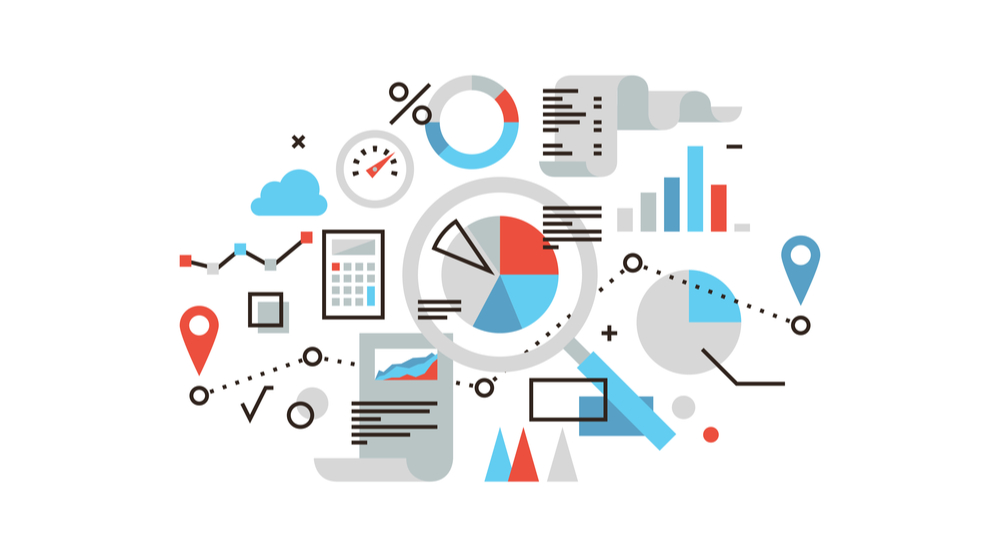 Google Analytics is an effective tool when it comes to in-depth analysis of your website visitors, but that doesn't mean you should rely on it exclusively. Some metrics like clicks from your emails, categorization of your lead magnets and mobile sourced traffic are crucial to the success of your campaigns, but can't be tracked with Google Analytics alone. That's where using a Google Analytics plugin comes in.
You can set up a custom URL for your campaigns to make tracking easier. If this sounds like a coding nightmare, fear not. MonsterInsights is the best plugin for WordPress to help you track your marketing campaigns for your WordPress website without the worry of coding.
What is MonsterInsights?
MonsterInsights is a plugin that allows you to easily add Google Analytics to your WordPress site. The plugin can also be used for advanced tracking for ecommerce, file downloads, and forms to name but a few features.
You can track many of the things Google Analytics doesn't track effectively. Using its built in UTM code feature allows you to set up tracking directly from your WordPress dashboard.
How to use MonsterInsights
As we already mentioned, you don't have to be a coding expert to use MonsterInsights. You simply install it and connect it to Google Analytics. You can then use the plugin to ramp up Google Analytics with these easy steps:
Custom Campaign URL
Go to Insights and choose Tools to see the URL Builder

Specify your website URL and the other campaign information requested
The fields include the Website URL and Campaign Source, which are required. The Website URL is where you enter the website URL for your link. The Campaign Source (utm_source) is the parameter identifying the source where the traffic originates, whether it is Facebook, a newsletter, a search engine, etc.
The other fields are optional, including:
Campaign Medium (utm_medium): Identifies the type of marketing medium i.e. an email, an ad, etc.

Campaign Name (utm_campaign): Allows you to Identify the specific product promotion or campaign for easier tracking.

Campaign Term (utm_term): This is important when running a paid search campaign as it identifies the keywords you are using.

Campaign Content (utm_content): This is great for A/B testing to differentiate ads pointing to the same URL.

Use Fragment: This isn't recommended, but it allows you to build your UTM codes using fragments instead of queries.
Once you've filled everything out, your new URL will appear at the bottom.
URL Builder Shortener
Your URL can now be used to track your marketing campaigns in Google Analytics:
In your Google Analytics account go to Acquisition and choose Campaigns then All Campaigns

Campaign Name is the primary dimension in your report. You can choose a different primary dimension above the tabular report such as Source, Medium, Source/Medium
You can then track your campaigns. You can also use UTM parameters to track your offline marketing campaigns in Google Analytics.
It's a simple set up without the need for coding. You can have access to more meaningful analytics to have better insight into your successes as well as where you can improve.
Track Your Campaigns like a Marketing Strategist
Now that you've learned how to use a WordPress plugin to track your campaigns, you'll be upping your game. The Rebel Unicorn can help you choose the best WordPress plugins ideal for your specific needs.
Click here to learn more about our services or contact us today.