Successful digital marketing requires a stellar landing page. Even if your pay-per-click ads and your offers are impressive, your efforts will go to waste if your landing page is not outstanding. Below, we have a few tips on how to create a successful landing page:
An Attractive Layout
The overall design and setup of your landing page will play a vital role in turning visitors into customers. Therefore, you should provide a clear opportunity for the potential customer to convert. This can be accomplished with a form, a purchase button, signing up for a newsletter, or downloading a whitepaper or other form of media.
The best landing pages will have attractive colors and big, vibrant images. It also is a good idea to test the design you create before making it go live. This way, you can get feedback on such design elements as the contrast between the colors of your buttons and the background as well as your choice of images and conversion technique.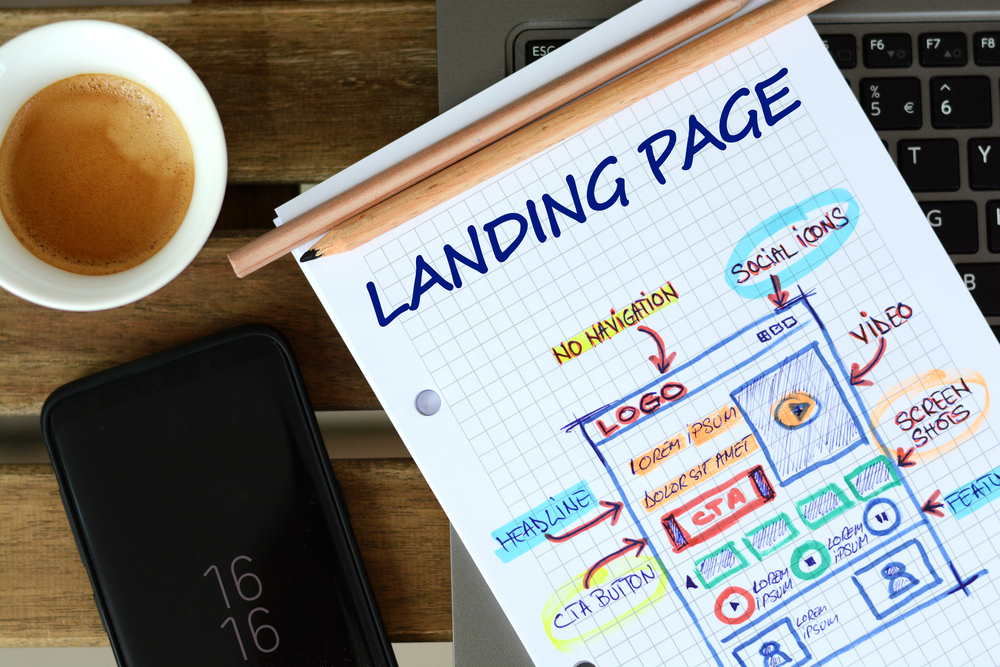 Keep it Simple
In order to drive the most conversions, the layout of your landing page should be accessible – meaning that visitors can easily comprehend the message your company is conveying. Don't include anything that will distract a visitor from the most pertinent information or the forms you want them to fill out. They should be able to easily navigate the page and find whatever you have included to convert them.
The best way to ensure visitors receive the right information is by keeping the text simple. Don't expect much success if your landing page is overflowing with written text. Rather, keep it simple and use bullet points, a video, or a few short sentences.
Include a Header
Your landing page should not only advertise an exciting offer, but also make the offer's value evident. Including a headline and sub-headline on your landing page is an excellent way to do this. The header can explicitly say the offer and the subheading can provide an added bit of information about it or a single value proposition.
To illustrate, here's a sample heading and sub-heading:
Free Instagram Hashtag Guide
Learn how to make the best hashtags for boosting your brand's exposure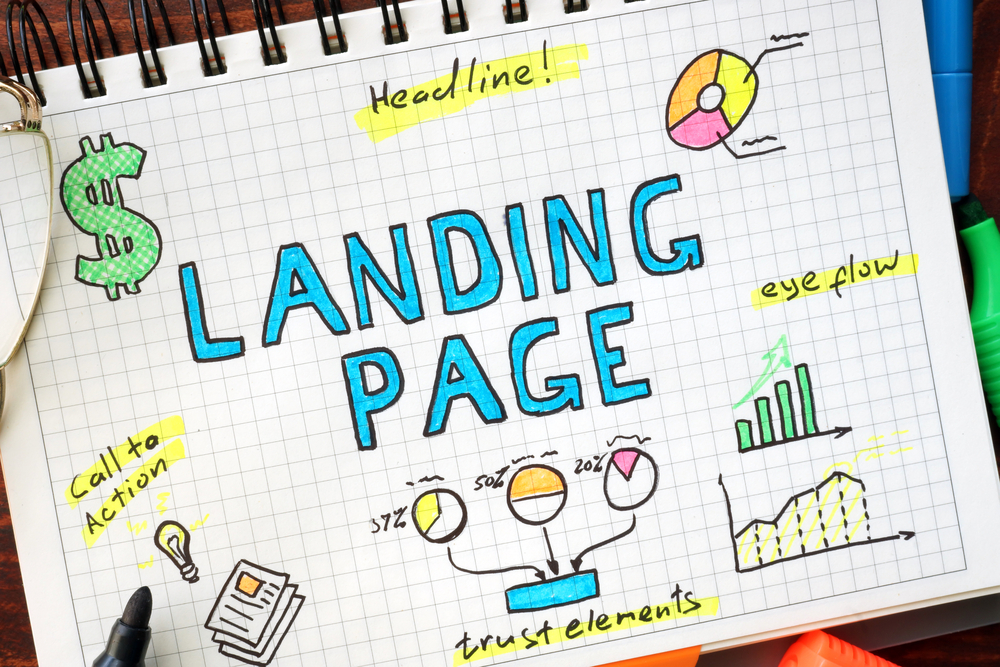 Social Proofing
Successful landing pages will also include substantial social proofing, which tells visitors that the offer and the company itself are reputable.
Social proofing can be showcased in numerous ways. You can include a few testimonials from your best customers, a Facebook badge showing how many people have liked your page, or badges of the most notorious brands you have done business with.
Make it Mobile-Friendly
Did you know that 28% of total web traffic stems from mobile devices? That's why it is essential to make sure that your landing page is mobile-friendly and capable of driving conversions on the go. Your landing page should be optimized for mobile, making it just as effective and captivating as on a desktop.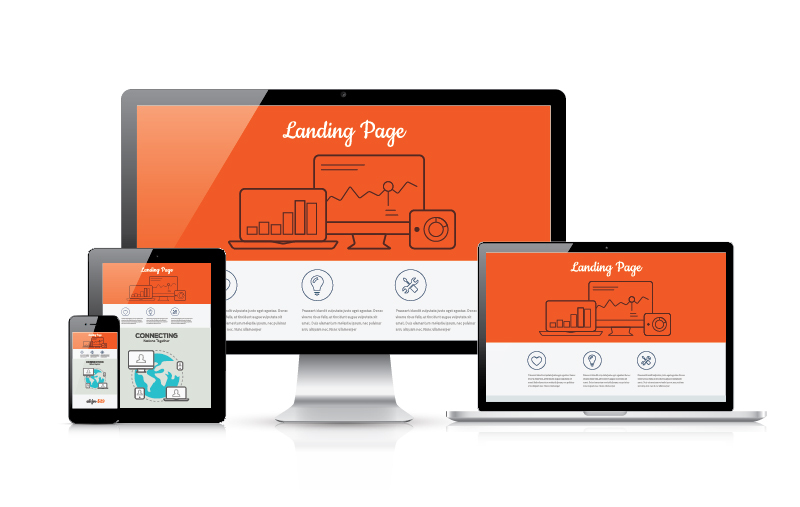 Short and Sweet Forms
Let's be honest – no one likes having to fill out lengthy, mundane forms. So, why would you require any visitor to fill out multiple form fields on your landing page? If your forms are too long, a visitor may give up halfway through or otherwise put it off until later. For best results, include as little fields on your landing page form as possible, in a way that still gives visitors an opportunity to present sufficient information to you. In other words, stick to only requesting the absolutely necessary information from your potential customer.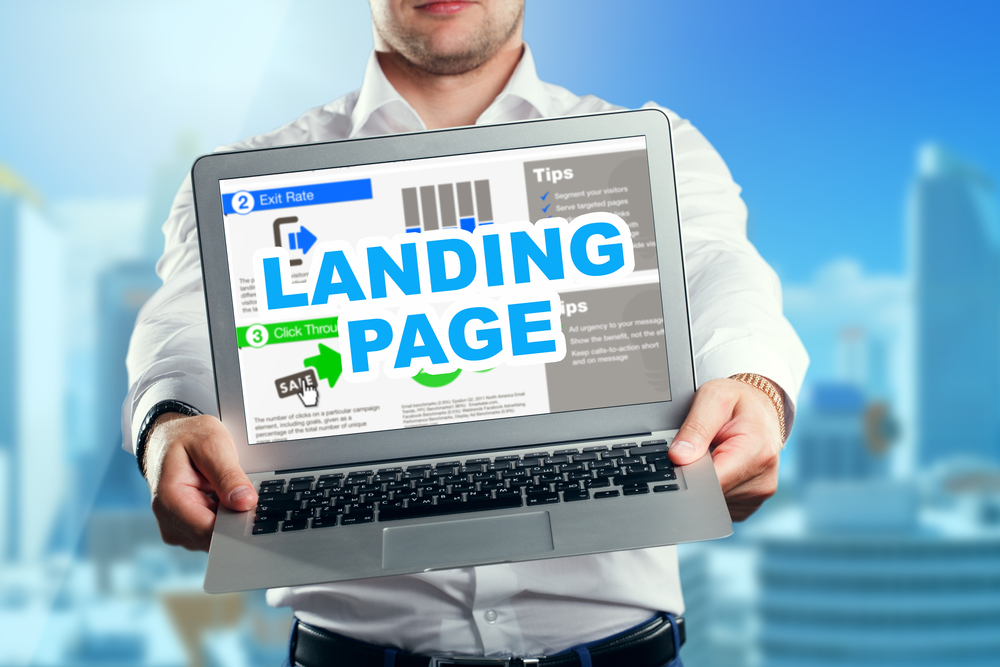 Test the Landing Page
The final step in creating a successful landing page is the testing phase. You should test your landing page to ensure it works and looks great on both desktop and mobile. In addition, you should test and record the results of the various aspects of the landing page. This way, you can see which areas of the landing page could use improvement, such as the design, the form, the written text, the headline, and more.
Want More Tips on Making a World-Class Landing Page?
Rebel Unicorn is a pioneer in landing page design that consistently helps companies optimize their sales performance for different products and services to varying target markets. To learn more, visit our services page or contact us today!