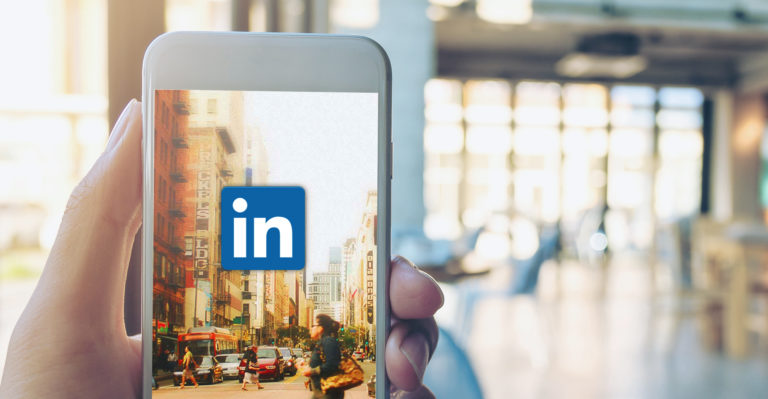 LinkedIn is the leading social media channel for B2B advertising and marketing. If your company isn't using LinkedIn, you have yet to unlock a critical source for new lead generation. As with any digital marketing and social media strategy, it's important to have an in-depth understanding of the powerful tools available to you. Below, we've outlined the power of LinkedIn paid advertising for lead generation.
Campaign Manager Tips

The LinkedIn Campaign Manager enables you to seamlessly create Sponsored Content campaigns to generate new leads and drive traffic to your website and products. The Campaign Manager allows you to:
Create a daily budget and a total budget. Setting both budgets is a great way to resist the urge to burn through your entire budget too quickly and to give you time to optimize your content as you go.
Upload a variety of creative content and sharp copy. The LinkedIn algorithm favors versions of sponsored content that are the highest performing. It's best to upload several versions of content to your sponsored content campaign to increase your odds of being favored by the algorithm.
Strategically target your audience. One of the biggest mistakes that users make is creating too narrow of an identity for the ideal target. If you define your audience too tightly and limit it, your brilliant advertisements won't have the reach needed to achieve your conversion objectives. The Campaign Manager provides excellent guidance and estimated reach so that you can make informed decisions.
Content Tips

If you want powerful content, you need to develop a content marketing strategy that aligns with careful consideration of your company's goals, as well as recognition and acknowledgment of the needs of your audience. Try thinking of your content marketing strategy as a marketing "portfolio." As with an investment portfolio, you need to diversify and carefully choose the complementary elements that will maximize your ability to meet your goals. When creating and delivering marketing content, you must also consider your buyer personas and at what stage in the buying process the prospect is.
A/B Testing Tips

You can easily test the strategy of your LinkedIn sponsored content campaign with A/B testing. It is a simple and effective way to optimize your campaign content and strategy, furthering your reach and increasing engagement. First, create your ideal campaign: complete the creative aspects, bidding, budgeting, etc. Second, create an identical campaign and only change a single variable (target audience, logos, copy, etc.) Run the two campaigns, monitor the results, and choose the higher performing campaign for your longer-term strategy.
The Rebel Unicorn

The Rebel Unicorn is more than just a digital marketing firm. We also provide business consulting, sales coaching, lead generation nurturing, and much more. Our experts have an unrivaled understanding of digital tools and tactics, and are ready to leverage them for you today. To learn more about our comprehensive services, please visit our services page!