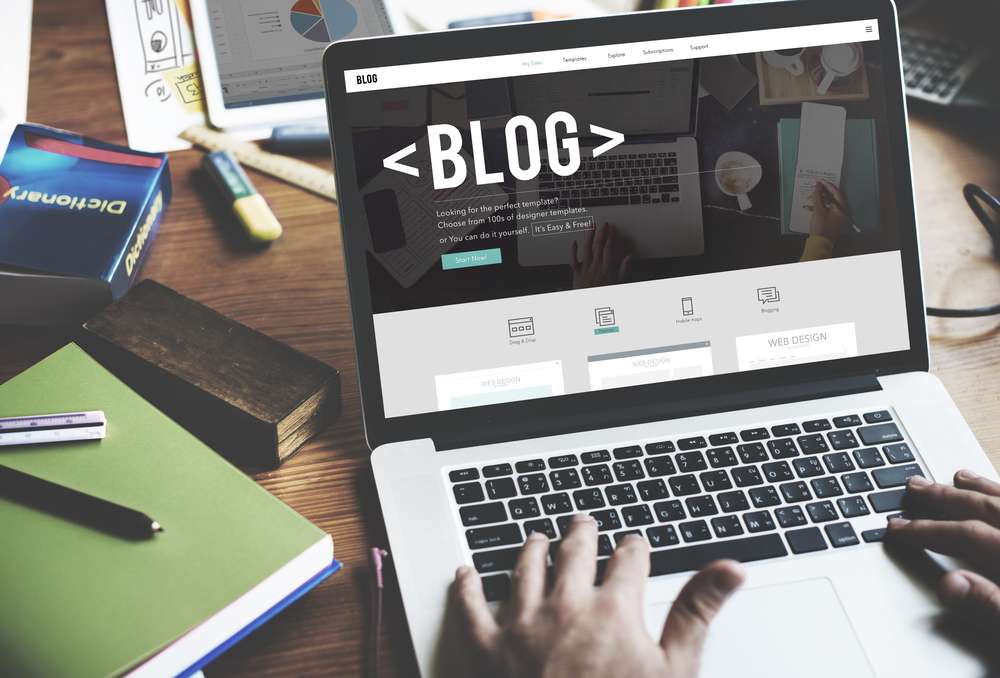 Long-form blogs are defined as those with a word count of 2,000 or more. Writing these kinds of blogs may sound like a lot of work, but it's worth it. New research shows definitively that long-form blogs rank better on Google, and that's what content marketing and (more precisely) SEO are all about.
This blog will give you a few reasons to take the plunge and start investing in long-form blogs.
SEO Improves
The more in-depth your content, the more of an authority you become. Long-form takes longer to read, which means longer engagement times, which translates into more valuable content in the eyes of search engines.
Longer content tends to get shared more, which helps raise your online profile. It also encourages more people in the industry to link to your content. Google looks at inbound links as a nod to your authority.
Your longer content makes you appear more knowledgeable than the competition. Knowledge helps develop relationships with influencers in your industry as well. That means more shares, which leads to more engagement.
More Bang for Your Buck
Although long-form takes longer to write, it also has more legs. It comes in handy for tons of other marketing efforts from email campaign material to social media posts. You can budget wisely and get more use out of your content.
Researching one major idea for a long-form blog takes less time than having to research several ideas for a series of short blogs. As well, it is more likely to turn into shares, likes, and links, allowing you to build your reputation in communities that count.
How to Begin Writing Long-Form Content
Now that you know the "why," here's the "how."
Go broad and be helpful: Choose broad topics that will allow you to get to that elusive 2,000-word count. Easy approaches are things such as lists, how-to's, and even answering some of the more common but complicated questions that pop up a lot with customers.

Leverage customers: Use your customers to find good topic ideas based on reviews, chats, social media comments, and more. Find solid answers that you can provide in detail.

Combine and improve: Often, you can find two well-written blogs and combine the info from both into a more comprehensive, engaging version, covering a general subject. Use what your competitors do well but make it more user-friendly.

Leverage your success: Use Google Analytics to find your most successful posts and see where you can build on that content. What worked best: Video? Infographics? Memes? Figure that out and build on your own success.

Make it scannable: Use sub-headings so that people can scan the blog easily.

Combine the right elements: Long-form allows you to provide more details, including:
– Context and history of your content
– Overviews and timelines
– FAQs
– Quotes from industry experts
– Statistics such as those from your own surveys
– More images
– Checklists
– Helpful videos
– Industry predictions and insights
– Industry resources
Keep it logical: Don't lose yourself in minutia. Keep things focused. When trying to build your word count, only add information if it works with your topic. If not, this might be a topic best left as one of your shorter blogs.
Long-form blogs will help keep your marketing efforts focused while building your online reputation as an industry leader; it's a win-win situation!
Blogging with the Experts at Rebel Unicorn
Increasing organic traffic can take years with a trial-and-error approach. Do it right the first time with the SEO experts at Rebel Unicorn.
We are trusted by organizations large and small to supply their websites with a steady stream of organic traffic that grows month after month and year after year.
To learn more about how we can help solve your SEO challenge, contact the Rebels today!