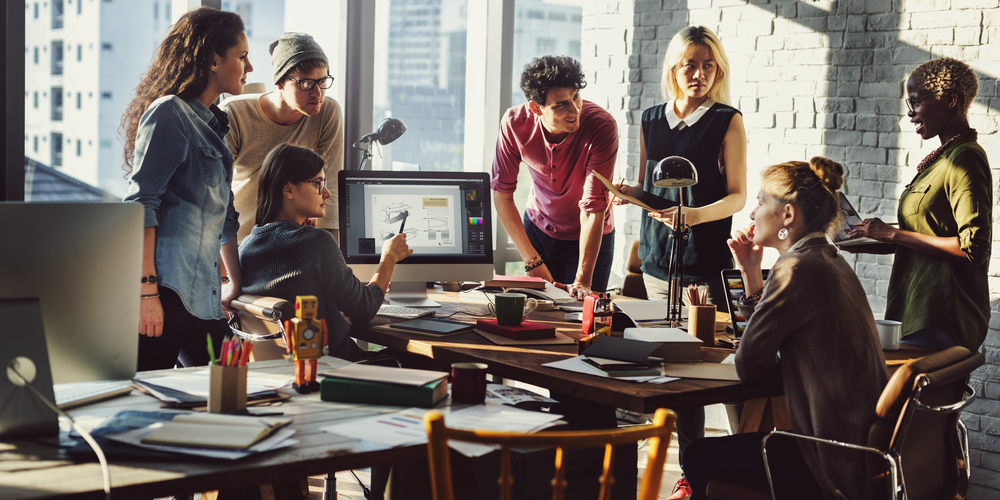 Some tasks are ideal to outsource to a digital marketing agency. Others are better done in house. Here's a quick guide to help you sort things out.
Digital marketing requires a unique set of skills that is rarely found in one person. It takes a village of talent to hit all the notes and skills for effective digital marketing strategy and execution.
There are many benefits to outsourcing your digital marketing to an agency, including:
You get a team of experts at your disposal.

You reduce risk, which reduces cost.

You gain from the experience of tried-and-tested processes.

There's no tiresome learning curve or training required.

You get access to the latest technology.

You remain focused on the core of your business.

The rest of your team remains focused on their key duties.

You get on-demand service when you need it.

You get a more objective perspective on your business.
That said, here are the top digital marketing tasks you should outsource.
Website Reinvention
New visitors to your website can be pretty unforgiving. They'll give you a few seconds to show them what you've got before deserting. An agency will use the same unforgiving eye to spot all the issues. They will then do a total transformation, starting with research and ending with what will soon be one of the most powerful tools in your marketing arsenal.
Content Marketing Strategy
Quality content will be the brains behind your newly designed website. It creates the information required to drive high-quality traffic to your business. According to HubSpot, blogging increases web visitors by 55%, with 97% more inbound links, and a 434% increase in indexed pages. Your agency will create a content strategy to get similar results.
Jumpstart SEO
SEO is a science that requires attention to every nuance of Google's ever-changing algorithms. Agencies train and retrain, investigate, and research to ensure they are always one step ahead of the next most effective SEO tactic. From the right keywords with the least competition to addressing the buyer's journey, an agency will help you beat out the competition every time.
Social Media Management
Social media is the ultimate handshake for potential customers. It's also one of the most demanding aspects of digital marketing. An agency will develop a social media strategy, get you on the right channels for your brand, and post at the best times and frequencies for optimum response.
You also have to use well-thought-out posts to support your brand and marketing strategy, incorporate visual elements for improved engagement, and monitor ROI. Who has time to do that? An agency.
Influencer Marketing Partnerships
Social media influencers can help fast track your social media presence. According to Influencer Marketing, every dollar spent on influencer marketing earned $6.50.
An agency will persuade the right influencers to align with your brand using intriguing offers. They will develop effective partnerships that will help grow your online presence.
Paid Demand Generation (PPC)
An agency will know how to use Facebook's advanced targeting options, leveraging more than 300 different attributes to get you noticed by the right people.
They will create a cohesive demand generation strategy across multiple social channels with valuable budget recommendations, PPC keyword strategies, compelling ad copy, and visuals. Best of all, they will test and retest to continuously improve results.
Enhanced Sales Strategies
A digital marketing agency can assist with all aspects of sales, including:
Lead nurturing and marketing automation

Account-based marketing

Inbound sales
They can develop enhanced sales strategies leveraging marketing tactics, data, and targets to help you succeed.
Digital Agencies Are More Affordable Than You Think
If you are ready to outsource to a digital marketing agency, start with The Rebel Unicorn. As digital marketing experts, we can help you meet your business goals using effective strategies on point and on budget.
We can help grow your business and increase revenue, starting with awesome web design and content. We will then carry out your plan with engaging social media, influencer partners, and even help with your PPC and sales strategy.
Contact us today!