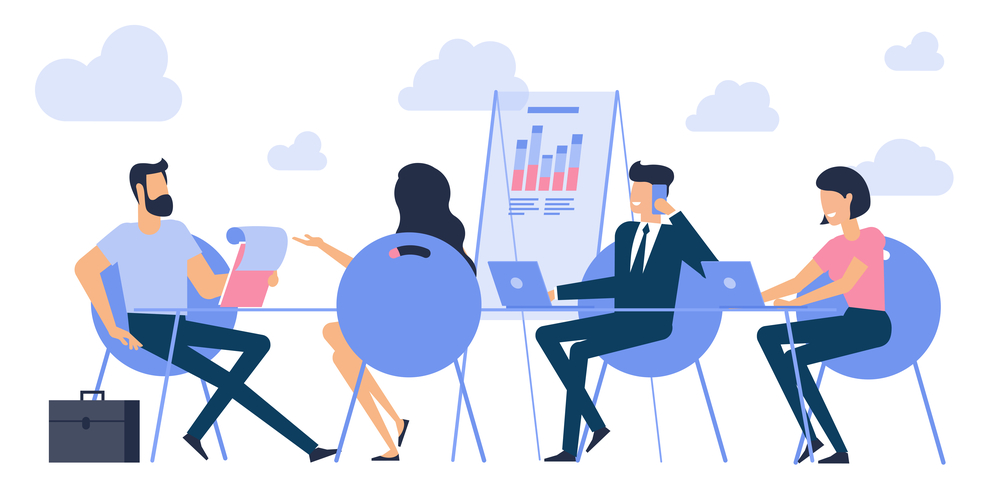 It's not uncommon for small businesses to try to save money wherever they can. One of the most common targets for budget cuts is marketing. However, the amount of time required to effectively manage digital marketing internally might actually be wasting money instead of saving it. Outsourcing digital marketing is definitely worth it, and here's why.
Consistency
Branding 101: Consistency. To build a brand, you have to be consistent. However, when you embark on any form of digital marketing, you have to be consistent, not only in the tone and manner of your efforts but also in the frequency you contribute to your marketing plan.
Whether it's because your team gets caught up in other tasks or are sick or on vacation, consistency in marketing suffers. A noticeable lag between blog and social media posts can negatively impact those excellent organic rankings that you've worked so hard to achieve.
When working with The Rebel Unicorn, we are on it 24/7.
Expertise
Not to say your team isn't experts, but many small businesses try to spread their digital marketing tasks among staff who might not have the background to be effective. If you don't have a designated person or team managing your marketing, you won't be equipped to pull everything off, from research to creation and implementation to analysis and tracking.
Objectivity
When you outsource, you are paying for an objective opinion about your brand, your strategy, and anything else relevant to your marketing. Outsourcing provides you with a unique, honest perspective that makes it easy to spot issues and opportunities. The Rebel Unicorn offers fresh eyes to affect your strategy and growth positively.
Timeliness
Digital marketing is very much of the moment. It's constantly reinventing itself with new methods, algorithms, and tools that keep you up to date. It's almost impossible to have this real-time knowledge within a small business.
Outsourcing provides you with the connections you need to always have access to the latest methods and strategies to keep you on the leading edge of digital marketing trends. More importantly, you won't waste time on the whims of the industry. Instead, you'll be directed to the newest evolutions that are meaningful, purpose-driven, and most of all effective.
Focus
The focus gained from outsourcing is two-sided:
Your outsourced marketing team focuses on one job and one job only, which is to improve and execute your marketing strategy.

You and your team focus on one job and one job only, which is remaining on task for running the core of your business.
This is a cost-effective strategy that allows your team to grow and become effective in their roles. The outsourced team takes on the burden of worrying about the digital marketing strategy for you.
Optimization
A digital marketing agency like The Rebel Unicorn will ensure every aspect of your strategy is optimized. They will identify areas that are stagnant, such as dead social media pages or a slowly dying blog. You will also be tapped into more channels as they will have the time to find the best opportunities for your budget and your target.
Outsourcing digital marketing is definitely worth it when you consider the important role marketing plays in your company's growth.
Ready to Bring in the Big Guns?
Now is the time to stop going it alone. Speak to The Rebel Unicorn to get the ball rolling.
When you work with us, everything will be quality work from web design to content and PPC campaigns to SEO. Every aspect of your efforts will remain optimized so that you are successful and see the best possible ROI for your marketing budget.
Contact us today!