More Leads Less Work
They say 80% of success is showing up. This is true in the online marketing world too. Marketing automation makes showing up ten times easier. Marketing automation is software that allows companies to automate the many repetitive but necessary marketing actions to find, engage, and convert more leads.
The Rebel Unicorn makes setting up marketing automation software simple and straightforward so your company can stop marketing the old-fashioned way, and start generating more leads with less work.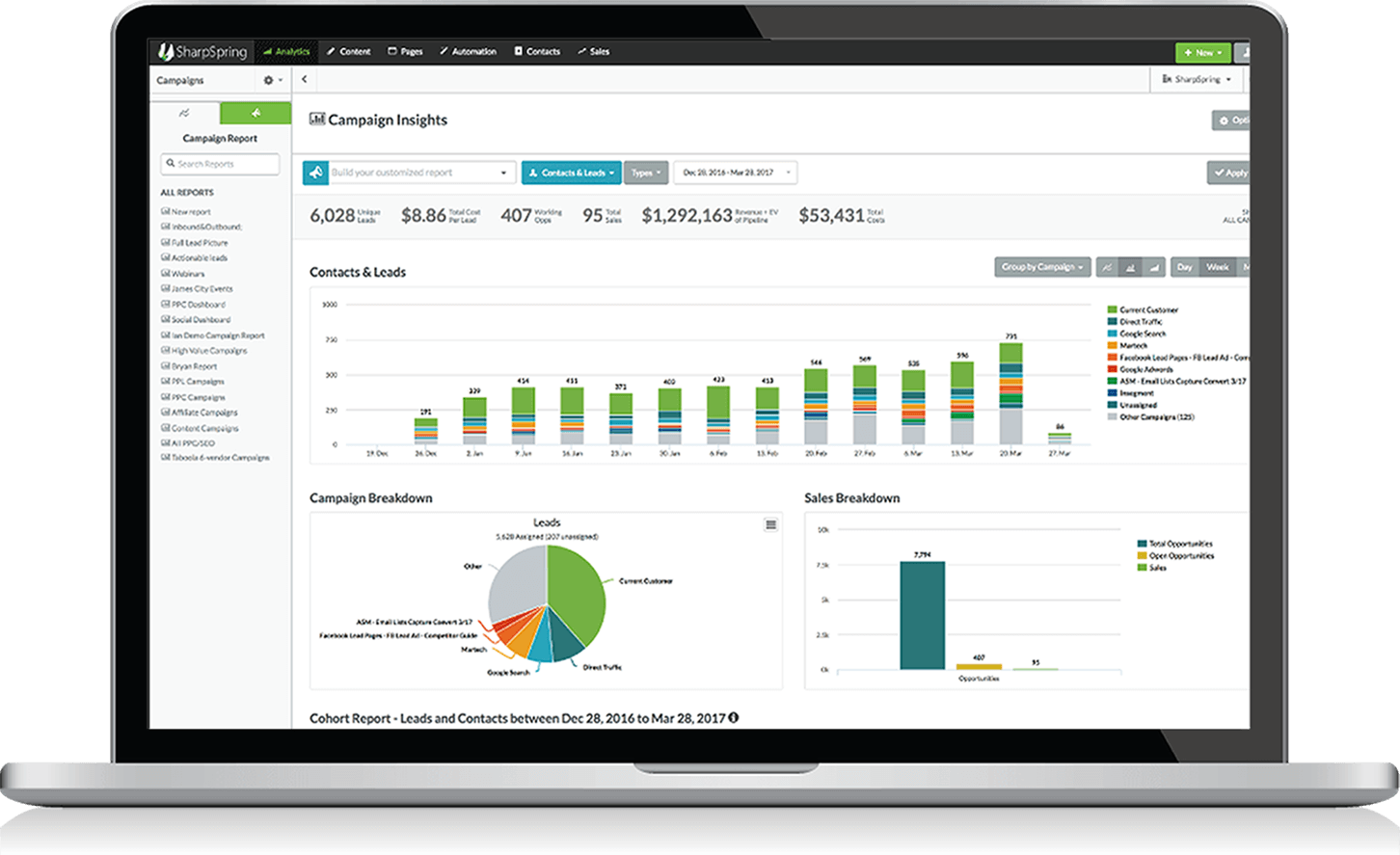 Is Marketing Automation Right For Your Company?
Respond to real consumer behaviors with smarter email automation
Why annoy people with outmoded email blasts when you can curry favor and create conversions through mutually beneficial conversations? Humanize your outreach. Respond like a living, breathing person instead of a lifeless robot. Thanks to The Rebel Unicorn's after-the-click tracking and personalization, intelligent, organic interaction has never been easier.
Drive conversions with dynamic forms
Use The Rebel Unicorn's drag-and-drop tool to create custom forms that cater to any branding plan, design aesthetic, or site layout you favor. Whether you're migrating from third-party and native forms or making a fresh start, we help you map, reorder, and build fields that are utterly awe-inspiring.
Engage leads where it counts
We grant you the insights you need to interact at precisely the right moments. Use our simple rules engine to create personas and specific workflows for simplified marketing automation. Receive daily lists of leads that are ripe for further action. With The Rebel Unicorn, you can widen your funnel without sacrificing the precision required to make informed decisions that leverage page tracking, best-fit models, and engagement predictions.
Identify more leads
We don't stop at merely identifying twice as many site visitors as you normally would. We go even further by implementing intelligent tracking that helps you understand not only where and when clicks occur, but also what motivates them. Then, our daily lead lists make it easy to focus your efforts on the most lucrative prospects.
Integrate your CRM of choice
Like using a third-party CRM? With The Rebel Unicorn and SharpSpring, it's simple to build the perfect email marketing pipeline no matter how you publish content or manage customer interactions. We help you create deal stages, fields, filters, and other tools that complement the sales process your business revolves around.
Create landing pages that convert
Leverage a more intimate understanding of consumer behaviors. The Rebel Unicorn lets you respond in kind with landing pages that entice casual visitors into becoming lucrative prospects. Deliver dynamic web content that reflects the concepts and ideas that your individual visitors crave. Build sleek pages in no time using our WYSIWYG point-and-click interface. With The Rebel Unicorn's marketing automation, you can craft the critical endpoints that your funnels lead to without needing to touch a line of code or modify your existing site.
Discover how by sparking a conversation with one of our marketing automation virtuosos.
Let the Rebels take your
business to the next level!