Go Big Or Go Home
There's an old, tired playbook that gets taken off the shelf and dusted off before most companies attend a trade show. It says to do a little social media outreach, and to send a few emails pre- and post-conference. It may even include some trade show design, putting a logo on pens or water bottles, creating trade show banners, etc.
But this playbook doesn't produce champions. It doesn't break the mold. It's what every company is doing. It doesn't move the needle.
The Rebel Unicorn does trade shows right. It's full-court press, all hands on deck. We don't settle for engagement. Industry events present immense opportunities for growth, and we have the team and the experience to ensure you capitalize.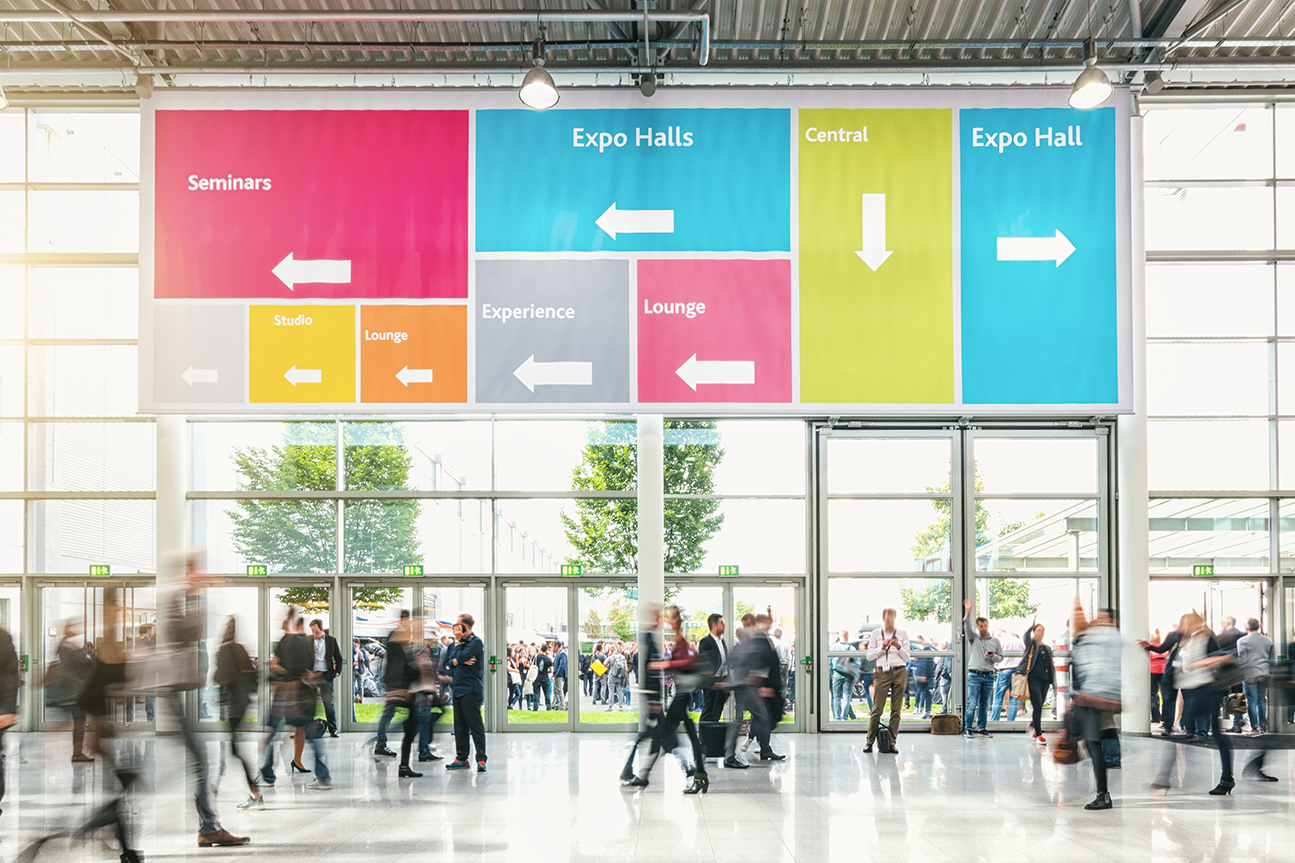 Trade Show Design That Delivers Massive ROI
The Rebel Unicorn brings together celebrated graphic designers and brand strategists to ensure that your trade show design adds value to your conference or trade show and delivers a return on investment.
Our extensive experience in brand environment design and branding strategy allow us to take trade show design projects from concept to completion. More than just providing trade show design, we can also help with staffing, marketing, promotion, AV setup, post-show display breakdown, storage, refurbishing and ROI tracking.
Know what you want your trade show design to look like? You play creative director and let us do the heavy lifting. Just getting started and need some ideas to get the wheels turning? We can help with that too. Starting from scratch and feel like your hair's on fire? We can put out the fire (ouch) and bring it to the finish line.
If you are ready to craft a trade show experience that makes an immediate impact in your industry, look no further than the trade show design experts at The Rebel Unicorn.
Let the Rebels take your
business to the next level!