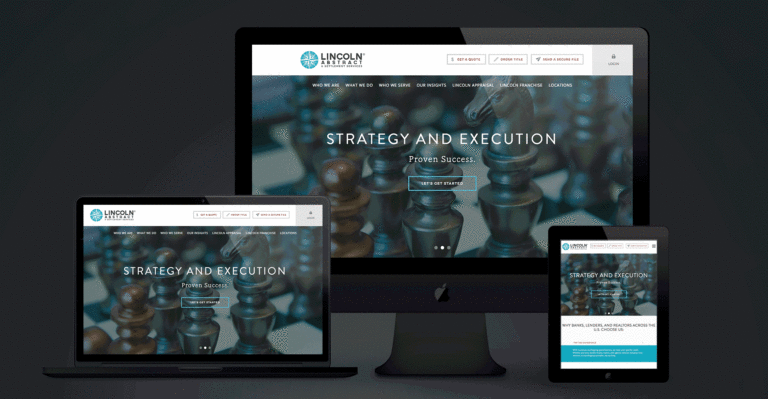 Simple Elegant Website Design Can Be the Most Efficient
Why are we in favor of simple elegant website design? Although they're not right for every situation, a simple elegant design is the most efficient type of website for a lot of organizations. It does what a website is meant to do – represent your organization around-the-clock, 24/7 – allowing visitors to easily navigate and find what they want without a lot of clutter.
Of course, we've all been to those websites that make no sense: they're difficult to navigate; nothing seems to be where we expect it to be; and, there's so much information – too much text, too many pages, too many options – that it's too difficult to find what we need.
A simple elegant website design is the opposite of that. It has all the essential elements that your website requires, but eliminates all the rest, typically having fewer pages, sections, and less content. But it's not without its charm either, when done right. Remember, we use the word "elegant." Since these websites are simple, it's crucial that they are also visually stunning.
Benefits of Simple Elegant Website Design?
There are many benefits to having a website with a simple design. Some you can see, some are functional, and some are more on the back-end. Here are five of the primary benefits we wanted to share with you:
Faster Loading – Because they typically have smaller file sizes and more simplified coding, websites with simple designs typically require fewer HTTP requests. That means they load faster to computers and mobile devices.
Easier to Scan – Since there's less text and clutter, these websites are easier for users to scan. This is especially important today with so many people viewing web content on smaller screens on their smartphones and mobile devices. But humans aren't the only ones scanning. Less clutter also makes it easier for search engine robots to scan your site content as well, which is desirable if your pages are optimized for SEO so your site will rank higher in search results.
Easier to Navigate – Because there are fewer pages and sections, simple websites are easier to navigate. This immediately translates to better user experiences.
Faster to Design and Build – Websites with simple, elegant designs and streamlined coding can typically be designed and built much faster than larger, more complicated sites.
Easier to Maintain – Simpler websites are easier to maintain because there's simply less content to manage and keep updated, and ideally less complex coding to debug as well.
Do You Need Simple Elegant Website Design?

If your current website has grown so large that it's taken on a life of its own, it may be time to consider a new site with a simple elegant website design. We'd love to build one for you – we build elegant, one-of-a-kind websites to world-class standards. The Rebel Unicorn can also help with all aspects of your digital marketing strategy.