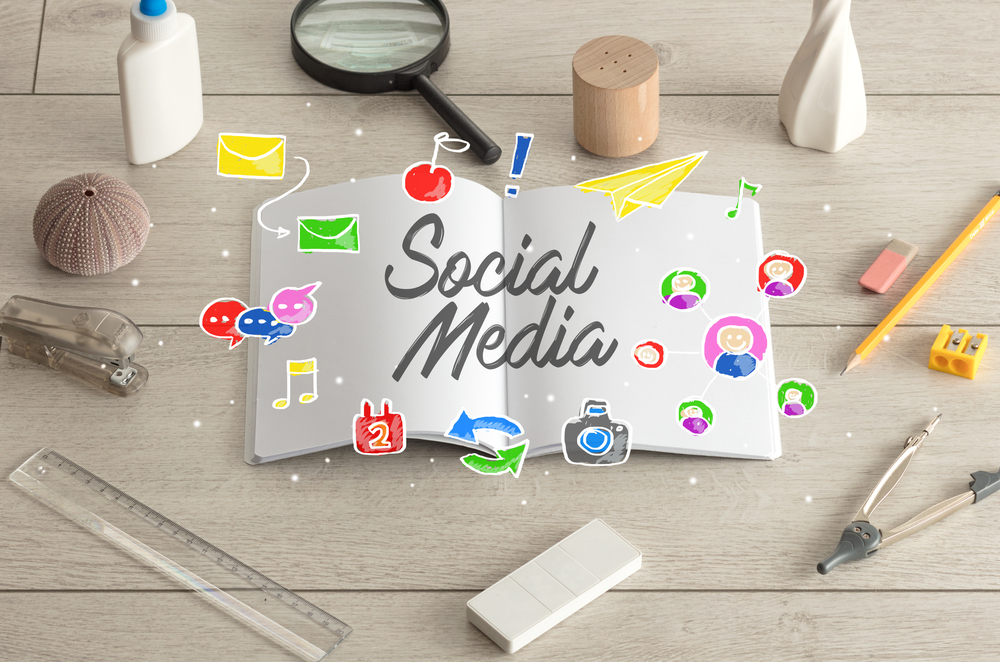 There are a million and one social media marketing tools out there today. But which ones will make the most impact for your brand?
One of the most annoying aspects of social media marketing is feeling like you just can't keep up with the demand. From finding easy content solutions to monitoring conversations, and from managing brand reputation to being responsive, social media can start to feel like an exercise in futility. If you are desperate for help, here are ten awesome social media marketing tools you're probably not using!
Tagboard for Social Listening
Tagboard helps you spot the viral, trendy stuff happening on social to enhance your content. You simply enter a relevant term, hashtag, or topic, and it will show you what's what. It can also be used to monitor your brand mentions.
Cost: Free
MobileMonkey for Chatbots
Chatbots are big marketing tools that can increase open and click-through rates. MobileMonkey can easily build a chatbot in minutes. No code required. Just drag and drop to have your chatbot talking to followers almost instantly.
Cost: Free
IFTTT for Automation
Using "recipes," this time-saving tool allows you to set automatic social media posts based on your needs. You can even sync across channels, upload Instagram posts to albums on Facebook, tweet from Twitter accounts, and more.
Cost: Free
Hootsuite for Scheduling
If you're a one-person act trying to juggle multiple social media channels, Hootsuite organizes and schedules everything at once.
Cost: Mostly free
Canva for Images
Even the most graphically challenged person can get Photoshop-quality images using Canva. You can create free, easy visuals with this simple drag-and-drop tool with an endless library of fonts, graphics, and images.
Cost: The basics are free.
Unsplash for Free Images
If you're not too concerned about using original visuals, Unsplash offers a free library of stock photography with over 810,000 photographs.
Cost: Free
Meet Edgar for Organization
If you tend to reschedule old posts, Meet Edgar can make things easier to find. An extension allows you to add new content for sharing. You can save time by editing and updating old posts in bulk. It does come with a hefty price tag, though.
Cost: $49 per month
Grammarly for the Grammar Impaired
Mistakes can make you look bad. Grammarly can help you avoid poor grammar and errors in your copy. It even checks for plagiarism.
Cost: Free
Brand24 to Stalk the Competition
This is your monitor for social reputation, so you can listen to what people have to say about your brand. It's all in real-time. You can segment comments based on neutral, negative, and positive mentions. You can even find influencers.
Cost: $49 to $399 per month
BuzzSumo for Everything
Well, not quite everything. This could be the ultimate tool addressing an assortment of issues from searching for fresh content using keywords or topics to learning what is proving to be the most engaging content right now.
You can use it to analyze backlinks and domains. It will provide a list of influencers sharing content of interest to you. It can even help with social media campaigns. That's why it comes with the heftiest price tag.
Cost: $79 to $499 plus a month
With most of these tools being available for free, you've got nothing to lose.
Your Most Valuable Social Media Tool
If the idea of using these tools seems even more overwhelming, The Rebel Unicorn can help. Having an agency on board can prove to be your most valuable social media tool.
Our comprehensive social media services can address every aspect of your social media needs from content to reputation management. We can help you get the best ROI from your social media presence.
Contact us today!