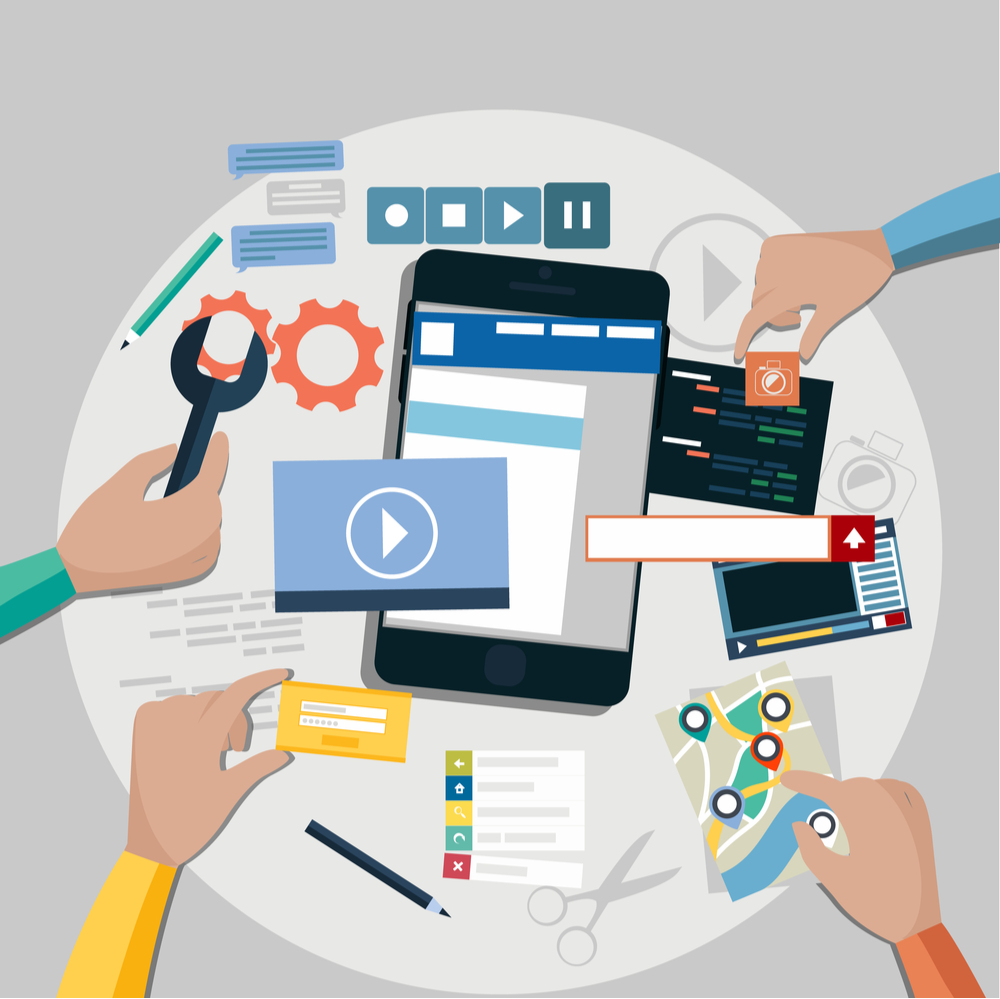 Social media marketing is a critical tool in your digital marketing tool belt. As the ability to have organic reach decreases, digital marketers must now be extremely savvy. The Rebel Unicorn utilizes various digital content marketing tools and strategies to beat the competition. Here are a few of the most useful social media tools and how you can use them together for even greater effect.
Social Media Marketing is Content Marketing
Social media is essentially content marketing. You need consistency, theme, sharp copy, and eye-catching creative content to beat the algorithm. It is critical to understand and utilize all of the features available to you. Geotagging, hashtagging, creating punchy stories, and live streaming are all useful social media tools that should be part of any holistic social media strategy. But make sure your social media strategy is in line with your blogging and SEO strategy. Share all your blog posts across your social media channels and share them via a monthly email.
Stories and Live Stream Are the Future
Stories and live streaming video have both exploded in popularity. Companies can create stories and live stream videos to provide timely content that engages audiences and has the potential to convert leads. Instagram and Facebook began utilizing these features to compete with Snapchat, and the competition has certainly heated up. Now you can integrate your video content across all major social media channels.
Facebook Ads
Facebook ads are one of the most cost-effective forms of digital advertising at the moment. In addition to costing far less than other options, Facebook ads allow you to harness the power of:
Video content. Facebook's algorithm favors videos. Keep that in mind as you develop your social media content strategy.
Custom audience targeting
Remarketing to targets that have previously engaged with your content
Use Social Media and Email Marketing Together

Social media and email marketing are a natural marriage and a winning combination. You can leverage one to benefit the other. Here are a couple of tactics you can employ:
Expand your social media reach and discover new followers by uploading your email marketing audience list to Facebook, Twitter, and LinkedIn.
Use social media platforms to test various content ideas. Put the winning ideas to use in your email marketing strategy. LinkedIn's Campaign Manager tool is particularly useful for A/B testing.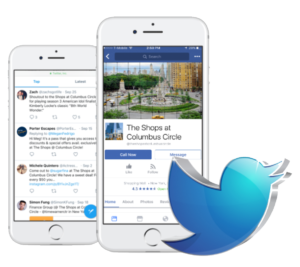 Case Study: The Shops at Columbus Circle
The Shops at Columbus Circle hired The Rebel Unicorn to create and implement a buttoned-up social media strategy. The Rebel Unicorn's experts delivered on their promise to elevate the Shops' presence online and enhance their digital footprint. By leveraging useful social media tools and implementing AI-powered chatbots that improved customer service, the Shops at Columbus Circle saw an enormous increase in their social media following which generated a record-breaking amount of leads for them. The results were off the charts.
Want to learn about more useful social media tools? Check out our blogs on social media marketing.
Social Media Marketing with Rebel Unicorn
Can I advertise my business on Facebook? What about LinkedIn? How do I develop a social media following? For answers to those questions and more, look no further than Rebel Unicorn. We are a leading NYC digital marketing agency with B2B lead generation strategies that deliver proven results. Providing a steady supply of fresh, qualified leads is what we do best. For more information on how we can put the most useful social media tools to work for your business, contact us today!