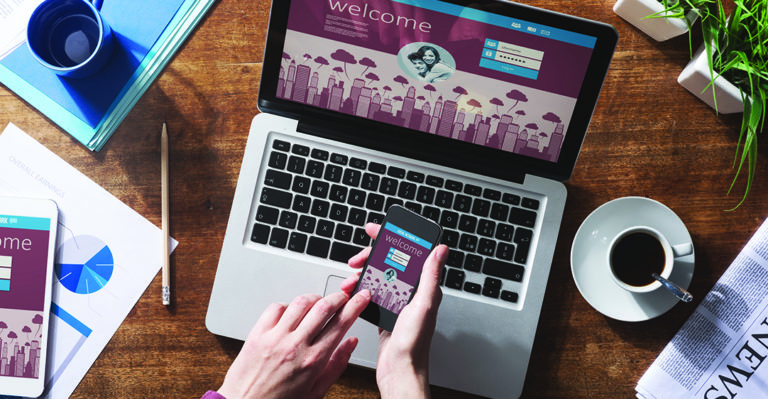 In today's rapidly evolving digital environment, a company needs a website that clearly conveys the full extent of its capabilities. Website optimization is vital; it should showcase best practices in web design, development, lead generation, email marketing, SEO, and integrated marketing.
To maximize marketing performance, your website must actively build your prospect's trust, inform them, keep them engaged, and sell them on your products and services. In doing so, your website can expand your reach to new markets and generate quality leads. All of this can be accomplished with improved functionality and unique design elements. Below we have 7 website optimization rules to live or die by.
User Interface and Experience as Part of Your Growth Strategy
Thought leaders and progressive companies understand that a website redesign and launch should be an integral part of a company's broader strategy. Successful businesses are incubated and grown through a scalable system of website optimization and integrated lead generation techniques.
Effective Contact Forms
Perhaps the easiest most straightforward way to generate capture leads from your website is to get prospective customers to fill out a contact form. This creates an easy opportunity for people to provide their contact information. And since everyone is busy these days, It comes as no surprise that short forms have been proven to work better than long forms. outperform long forms. Be cognizant of the fact that, but just keep in mind that the longer and more time-consuming it is to complete, the less likely it will generate a lead.
Audience-Based Navigation
If your company appeals to a variety of distinct audiences, it is critical to build the information provided on your website around these unique customer segments. The customer identities laid out across separate pages should be clearly defined and made mutually exclusive in writing in order to avoid overlap and confusion.
Less is More
As a general rule, you should keep landing pages simple to limit your audience's choices. Putting too much on theCluttering the page can distract potential customers the prospect and confuse them about what action they need to take.
Navigation as a Reflection of Decision-Making Processes
Your website should be designed for user navigation that reflects the prospective customer's decision-making process. For example, if customers in your industry require the approval of other individuals or teams within their own companies, provide tools that ease the sharing of your website's content via email and social media.
Easy Access to Important External Information
If your company is in an industry that requires various licenses and certificates in order to meet specific standards, it is import to make this information easily accessible to prospective clients vetting you and your products. Provide detailed information on those standards and a clear pathway to external websites, if need be. Ease the customer's ability to leave briefly to verify and then navigate back to your site.
Mobile Optimization is a Competitive Advantage
Smartphones have had a massive influence on consumer behavior. If your marketing strategy and website are not mobile optimized, your business is overlooking the 90 percent of Americans who rely most on their smartphones for internet access. A poorly optimized website could be just as detrimental to business as not having one at all, though.
The Rebel Unicorn
Want to learn more about the benefits of UI – UX optimization? When you choose The Rebel Unicorn, you are choosing seasoned digital experts who understand the science of UI – UX design. To learn more about our comprehensive services, please visit The Rebel Unicorn's website.