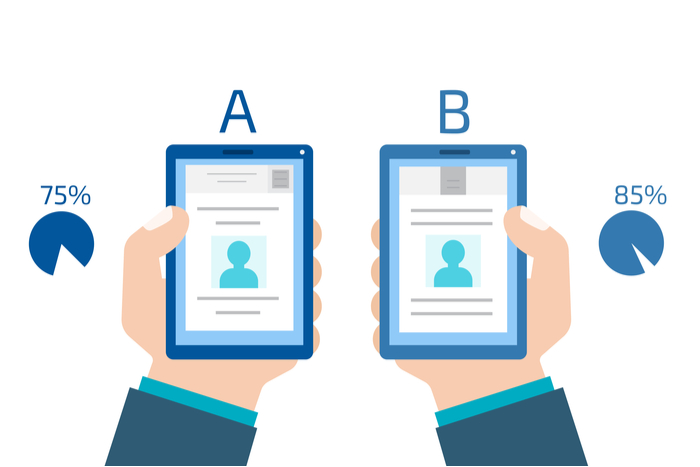 Releasing a product or launching a website that hasn't gone through a series of trials is a recipe for disaster. The smaller your business, the harder it is to come back from that disaster. Here is why user testing is a must and how to do it right. We hope you find it useful!
Why You Must Test: User & Usability
User and usability testing have two clear, distinct purposes:
User testing

: Helps you find out if users want or need a product.

Usability testing

: Helps you find out if a product is user-friendly and meets its purpose.
Both are extremely important but for different reasons.
User Testing
There's no point in developing a product if you haven't established that users either need or want it. This is especially true when you consider the fact that a whopping 95% of all new products fail. There are two effective user tests:
Comparative

: By comparing the features of two products (or websites), you can spot opportunities for improvement.

Explorative

: When you test a range of different features or services, you can identify gaps that your business can fill.
User Testing Prototypes
Prototypes help avoid mistakes by establishing if users understand the purpose of your product or website. You can avoid wasted time and money by discovering early on what is failing and then focusing on the areas that are meeting users' needs.
Qualitative and quantitative feedback keep things objective. It also helps you find hidden opportunities to improve your product or website.
Prototype Best Practices
Below are some best practices for your prototype:
Having at least five participants for qualitative testing will identify

85% of potential problems

.

Focus on "how" and "why" questions for the best answers.

Avoid leading questions as they will not provide real answers.

Do a dry run with a smaller group, fine-tune your test, and then do a follow-up study with a larger group to get the best possible feedback.
Prototype Usability Testing Tools
You can take your pick of usability testing tools, including:
Long story short? User testing and usability testing will ensure that you both identify a market opportunity and that your product fulfils that need.
Get it right the first time with Rebel Unicorn
As you'll see from our work, we are trusted by companies of all sizes to provide strategies that lead to consistent growth.
If you need help testing or developing a product or website, don't hesitate to reach out today!