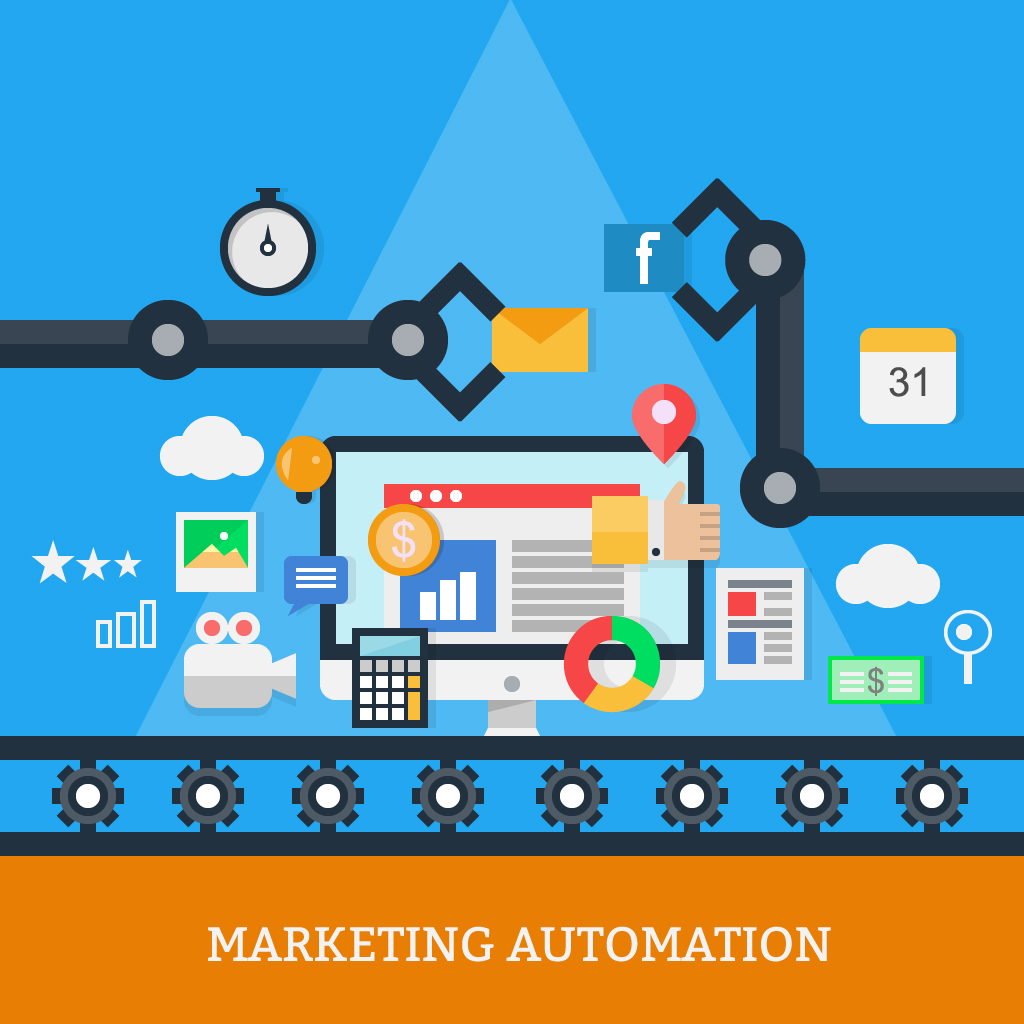 Marketing automation allows midsize businesses to streamline workflows to increase efficiency. Through easier measurement of tasks and effective prospect data collection, you can grow revenue faster, by creating and nurturing higher quality leads.
With the right automation platform, personalization improves the customer experience, making both the marketing and sales departments' jobs easier. Here are the benefits of marketing automation for your midsize business.
You'll Save Time
As with any platform, the purpose of the tool is to reduce effort. Reduced effort reduces the time involved. Midsize businesses need to do everything smarter and more efficiently to reach the next level. The Rebel Unicorn can introduce marketing automation solutions to rid your team of redundant and menial tasks, without sacrificing the important stages of the customer journey.
You'll Save Money
If you save time, you save money. You will reduce your spend on labor costs so that you can invest in more advanced marketing strategies. Automation helps you grow your customer base and in turn, your business. So really, it not only saves money but also allows you to make money.
You can increase your advertising spend to hit your target where they live. With the right spend in the right channels, you'll improve your marketing ROI.
You'll Improve Sales and Marketing Cooperation
Marketing automation brings sales and marketing together. The more prospects your marketing team can reach, the more leads they can feed into the funnel. That provides more opportunities. However, marketing automation also strengthens your nurturing capabilities, which means both teams can work together to close those deals. You can generate better leads when you automate the time-consuming steps that exist between marketing and sales.
You'll Generate Better Quality Leads
Marketing automation systems ace lead scoring using AI data collection. You can generate higher quality leads thanks to behavioral tracking methods. AI allows you to follow the path of your website visitors, providing you with vital information that determines a prospect's interests. This allows you to qualify leads more effectively. Visitor data is captured and processed to route qualified leads directly to sales reps automatically.
You'll Effectively Nurture Leads
Automated tracking builds on behavioral insights, providing leads with the information they need to move along their journey. Based on their touchpoints, such as a visit, download, click to your social media pages, and more, your automation will be qualifying that user's behavior. It will then prioritize the leads and direct them to the sales team when it makes sense. It can also indicate what marketing they need to see at each stage, using trigger-based marketing messages, drip email campaigns, highly personalized email content, and even personalized website visits that direct them to the next logical step based on past behavior.
You'll Make Smarter Decisions
Marketing automation provides valuable analytics that measures campaigns and predicts consumer behavior with readable data visualization. You'll have digestible pictures of prospect profiles, sales and marketing effectiveness, and overviews of A/B test marketing assets to keep your marketing as effective as possible.
Marketing automation provides a single time-and-money-saving tool for midsize businesses. You will improve workflows, generate high-quality leads, and become adept at lead nurturing. Through behavioral and data tracking, you'll improve the user experience while being armed to make informed decisions.
Bring on the Benefits of Marketing Automation Now
Don't wait to introduce marketing automation. The Rebel Unicorn can provide you with the most effective marketing automation solutions, so you stop wasting time and start saving money.
We can help you grow your business, improve the user experience, and jump-start lead generation with more qualified leads ready to complete their customer journey.
Contact us today.